Source: Atlanta Business Chronicle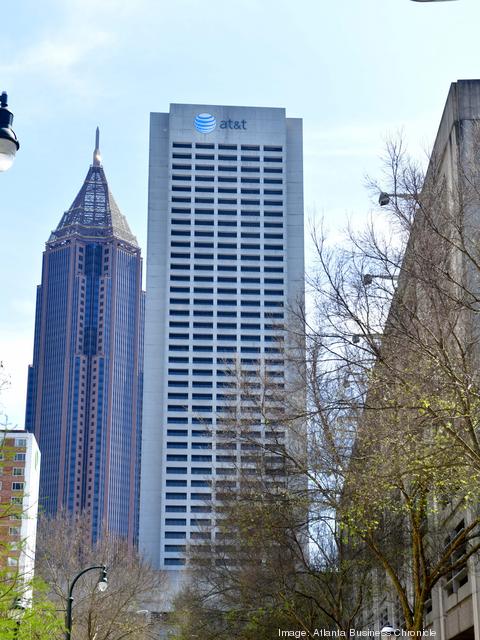 As Atlanta moves into a new year, the question on everyone's mind is what long-term impact will the pandemic have on commercial real estate?
The answer is less than many originally predicted, according to leaders at the Atlanta Commercial Board of Realtors (ACBR). Office space isn't going away, even though workers will be spending more time at home. E-commerce, which was already a growing trend, got a jump start during the shutdown and is likely to keep warehousing and logistics leasing humming along at a record pace.
The office market is experiencing two seemingly contradictory trends. Companies are re-upping their leases for about the same amount of space they took pre-Covid, while continuing to allow their employees to work from home.
"Flexibility is the new amenity for employees," said Heather Lamb, vice president of ACBR and senior vice president/co-market leader of Colliers Atlanta's Landlord Services Group. "Corporate America is saying our employees want a flexible work environment, they want the ability to work from home, but then they also need a landing space at the office for the days they congregate together as a team to strategize or brainstorm."
Keeping work-from-home polices in place also allows tenants to stagger shifts and maintain social distancing. For many, that means keeping the existing square footage while reducing user density.
"The physical office will remain critical to a company's success," said Audrey Frey, managing director and Atlanta occupier leader at CBRE and an ACBR director. "You can run a business virtually, but it's very hard to grow it remotely. Culture, mentoring, collaboration, and innovation all need to be done face-to-face."
While the pandemic certainly accelerated the slow-moving tend toward telework, it also demonstrated to companies that its applications are limited.
"There's some evidence that we can work effectively from home, as long as the volume and velocity of businesses is 40%," said Bryant Cornett, president, DTSpade. But as business activities increase and as companies need to innovate, the question becomes whether a company can thrive while keeping employees working remotely, he said.
When it comes to office rates, owners are holding firm although there are more concessions than before. The average rate for Class A office space dropped slightly during the year from a historic high of $32.21 per square foot per month in the first quarter to $30.78 in Q3, according to JLL Atlanta research. These figures compared to $30.39/sf per month at the beginning of 2019.The cost of space has risen steadily from an average $24.35/sf/month in 2015.
The question of just how much space is enough is an evolving trend.
"Everyone's trying to figure out right now how they're going to be using office space going forward," said Kyle Kenyon, senior vice president for CBRE's Atlanta Brokerage Group and a director of ACBR.
One big question is the availability and success of a Covid-19 vaccine. If it proves effective and workers get comfortable being back working together in the office, then the shift away from telework is likely to become more pronounced.
As workers return to the office there will be less crowding together. The days of the open office plan with low cubicle walls putting people close together may be at end – at least for the near future.
"It straightened out some of the trends where people are really being stacked into work environments that were too dense," said Kirk Rich, principal with the Agency Leasing Group at Avison Young Atlanta and an ACBR director. "It is probably going to make the work environment a much more pleasurable experience and a more flexible experience, which is good for everybody."
The amount of leasing activity has also held relatively steady.
"The number of companies that have been touring our building has been down about 20%" during 2020, according to Jeff Shaw, partner at Bridge Investment Group and CEO of Bridge Commercial Real Estate and a director of ACBR.
With 229 leases done so far this year, Shaw's firm has leased about 1.62 million square feet of space with more in negotiations. This volume of business compared to 213 leases signed in 2019 for 1.9 million square feet.
"The demand [for square footage] is going be less but not nearly to the extent they think," said Gregg Metcalf, vice president of ACBR and executive vice president at JLL Atlanta. "The focus within the space will change. It's really going to be about the human experience, with more attention to creativity and collaboration."
One segment of the market that has not only flourished, but accelerated, is industrial space. E-commerce was already well underway when the pandemic shutdown forced more people to start ordering home delivery via Amazon and other companies.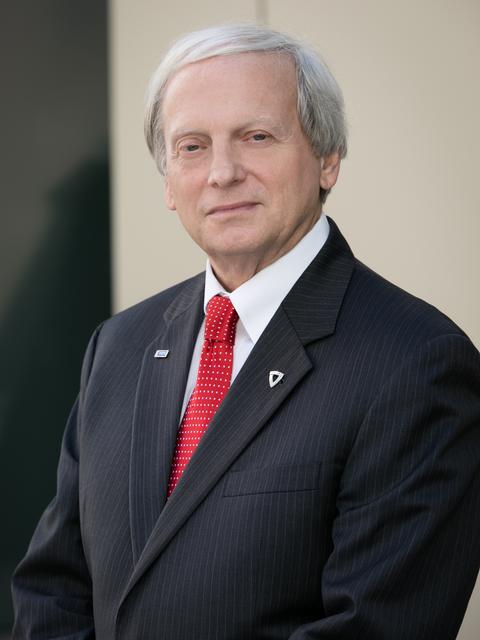 "We've been booming," said Sim Doughtie, president of King Industrial Realty Inc.
Over the last four quarters, the Atlanta market did over 65 million square feet of space in deals, according to Doughtie. "And that's a record, we've never done that much," he said. A total of 24.7 million square feet was absorbed over the same period. This compared to 48.5 million square foot of leasing activity the previous year (Q4 2018 to Q3 2019). During that same time period, there was more than 7.6 million square feet of positive net absorption as well as over 17.4 million square feet in new construction.
"And then from a new construction standpoint, we did the second most new construction with a little over 24 and a half million square feet," Doughtie said. The record for new construction was set in first quarter 2018 with more than 24.9 million square feet.
E-commerce has moved beyond just Amazon with more and more retailers and suppliers doing business online for sales and deliveries.
Over the past six years more than 122 million square feet of industrial space has been built, even as the vacancy rate has dropped from about 13.4% to 10.8%.
"We've been absorbing what we've been building, and that new construction was so prevalent because when e-commerce came on the scene, they needed 36 to 40 foot ceiling heights," said Doughtie.
There is still considerable uncertainty around retail space. With many large retailers declaring bankruptcy, the prospect is for more empty space.
One surprising development is that companies will be opening up their office spaces and bringing employees back sooner than many had predicted. Workers are already back in many buildings on a staggered basis and the pace of their return is already accelerating.
A Colliers report found that large majorities of workers not only wanted to work from home at least one day a week a week (83%), but 76% self-reported the same or better productivity, while 74% said they felt connected to their teammates.
Later surveys conducted as the pandemic stretched on revealed that workers have grown tired of being at home full-time. This change in attitude reflected the stresses of working at home and the "need to be in a routine," said Jodi Selvey, president-elect, Atlanta Commercial Board of Realtors and senior vice president, principal at Colliers International Atlanta. These workers were increasingly saying "it is impossible for me to work with my kids at home, my wife at home, I need to be around my coworkers," she added.
While hospitals and medical practices were hit hard by the cancelation of many non-emergency procedures, that isn't likely to affect the medical office sector.
While capital budgets have been constrained in health care due to the pandemic, there is "no uncertainty in clinical healthcare space as to whether they need space or size," said Cornett. "There's been an uptick in telemedicine, but it's still just on the margins."
The amount of medical office space being built and absorbed is likely to continue rising in the coming years, he added.