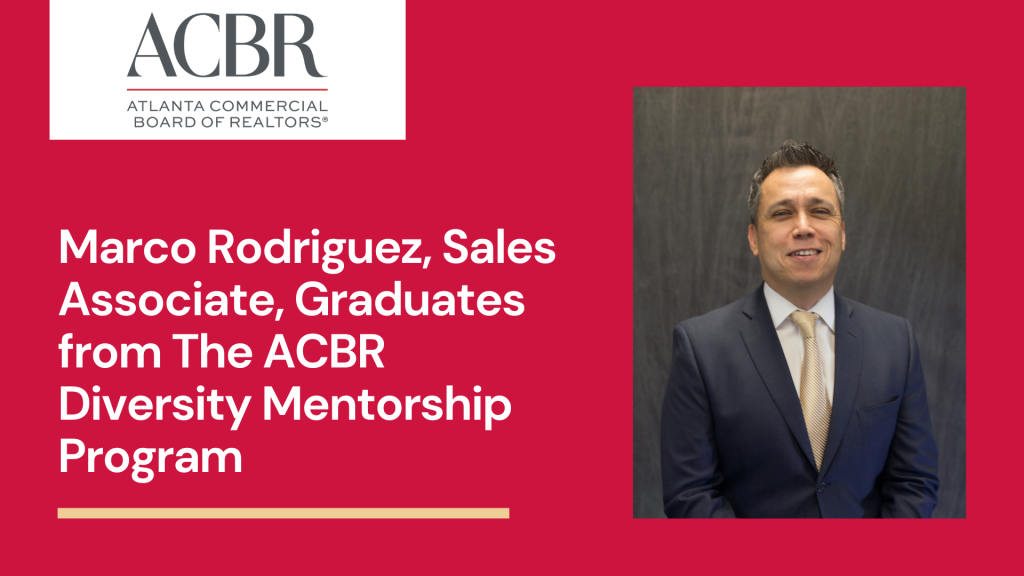 Marco Rodriguez, King Industrial Realty Inc. Sales Associate, recently graduated from the Atlanta Commercial Board of Realtors (ACBR) Diversity Mentorship Program. "This is an extraordinary opportunity for individuals  to learn, connect, and succeed with the support and guidance of some of Atlanta's most professional and highly respected leaders in commercial real estate."
The annual program matches up approximately 12 individuals with a strong mentor to work together over 12 months on a one-on-one basis. In addition to being paired with a great mentor, this program goes beyond those sessions and hosts all mentees to all four (4) of the ACBR Signature Events, as well as conducting personalized classes just for our mentee class. In addition, this program allows mentees to support other commercial real estate organizations as well throughout the year and attend a wide variety of events, programs and unlimited opportunities.
Learn more about the Atlanta Commercial Board of Realtors Diversity Mentorship Program.